Challenging The Mirror: What is Really Affecting Your Self-Image
In a world where mirrors often reflect more criticism than kindness…
There is a crisis of dissatisfaction going on around (and within) us. Pause for a moment and let this sink in… According to a survey conducted by the American Psychological Association, 80% of women feel dissatisfied with their appearance. This means the overwhelming majority of women today are unhappy with the person staring back at them in the mirror. Is this issue unique to women? No, every human being will struggle with self-image at some point. The frustrating and sad part about so many women feeling the weight of negative self-image is that it's not an innate part of us… It's something we're taught to consider very early on in childhood. It's not fair and it does NOT have to be this way.
If you're struggling with your self-image, no matter who you are, this one's for you.   
Winning the battle against

societal pressures and internal struggles.
Each of us carries our own unique set of experiences, memories, and beliefs, which we must confront and navigate to be able to truly love the ins and outs of who we are. 
Don't let the word 'confront' put fear in front of the journey. The beauty of this process lies in the fact that we get to be the architects of our self-image, sculpting it with intention and love. So what really affects our self-image? It's not all the fault of the media, right? Though we can give them props for creatively stripping women of self-love for decades.
How we view, trust, and love ourselves is shaped by numerous things:
Media and Societal Influences: The obvious one. Media portrayals and societal expectations regarding appearance, trends, and behavior can heavily impact the way we choose to spend our time, care for ourselves, and value aspects of who we are and what we look like. We put these opinions and voices on far too high a pedestal and the result can be detrimental to the relationship with self and others, and even in subtle ways, like what we eat and wear. Not all of these are bad, but we'll talk later on about how you can actively choose what aspects authentically serve you and your self-love.
Personal Experiences: Our upbringing, family dynamics, personal achievements, and past traumas all contribute to how we perceive ourselves. We naturally take on the beliefs and values of those around us in childhood to survive and find acceptance. Some of these may be wonderful and bring us closer to others. Some of these may create unhealthy cycles when they don't align with our authentic selves or positive life goals. I have a blog post breaking down how to identify your core values from the ones you obtained for survival, I encourage you to check it out. You can click here to dive into it. 
Self-Talk and Mental Health: Our inner dialogue, thought patterns, and mental health conditions will inevitably play a significant role in shaping our self-image. Whether you speak to yourself with love and compassion or with impatience and deprecating words, you shape the reality of who you are. At the end of the day, how you treat yourself is a reflection of how you feel about yourself. Stick around to the end, I've got some tips to help you become a safe space for yourself.
Peer and Cultural Influences: Peer interactions, cultural background, and the influence of those around us create the lens through which we see the world. We use others as our compass to navigate life and figure out what we want. Connections and relationships are beautiful… but what about the ones that hurt us or take advantage of us? Don't those affect our self-image too? I'd say the negative things we've experienced sometimes shape our self-perception even more so than the positive.  
How do we flip the switch? How do we focus the light on our strengths and beauty without being afraid of the weaknesses and flaws in the shadows? What if we embrace all of it and decide to love ourselves regardless?
If we fail to value ourselves at this core level, our choices and actions often reflect this lack of self-worth. But you are worthy, so let's start there.
Self-image is a complex issue but I believe the best place to start is gratitude. Start with an appreciation of who you are now, what you do have, and even what you would like to change. It's okay to want to improve, you GET to do that work! You're alive, you're here, and you're actively reading new information here… that is you giving yourself love. This 'radical idea' of self-love is honestly so simple, it's just gratitude for being here and being YOU. A thankfulness and acknowledgment of where you've been and carrying yourself this far. Just allow that to fill you up with so much warmth and joy, even if just for a moment. Love is what makes life worth living and I believe self-love is what opens us up to the rest of it.
That may be all it takes for some, but for a lot of us, it takes serious work to unlock that kind of authentic love and trust in ourselves. Our minds and bodies create firm strongholds to get us through traumas, failures, and grief. I recognize some may find pain when accessing gratitude for one thing… it can bring up resistance elsewhere. We all are made up of unique experiences and not everyone will understand things the way you do. What may be easy for me may feel like sandpaper for you. Only you know if you would benefit from doing something differently. You are the one who gets to make sense of it all and decide how to move forward. You get to decide what holds you back.
Doing the work from a place of love, intention, and gratitude.
The journey of dismantling negative self-image and embracing self-love is not a sprint but a marathon—a continuous, conscious effort to care for yourself and the outcome of your life. As women, when we prioritize self-care and kindness, a truly powerful transformation happens. Mental health blossoms, relationships deepen, and life brims with fulfillment.
What can you do to look at that person staring back at you in the mirror with love and satisfaction? (Insert "Reflection" from Mulan)
Coupled with true self-care practices, therapy, and/or taking inventory of your current influences, here's what I know works, given time and space to do so…
Start at the core. Examine your strengths and weaknesses, values, and beliefs. Take time to really find out what you like and dislike, what brings you joy, and what brings you down. Once these elements become clear, you're then able to set up your routine and relationships in a productive way, creating a life that makes you proud to be a part of it. How you feel about your life directly affects how you show up in it and vice versa. Start at the core of who you are and build from there. My signature, self-guided course is literally built to help you fall in love with yourself as you discover who that really is. Learn more about my Authentically Me course.
It's not about silencing your inner critic, it's about knowing yourself well enough that what it says doesn't change how much you value YOU. I love the saying, "Another woman's beauty is not my lack thereof." We can champion the good in others without it taking away from our own!
As I said, this is a complex, layered issue faced by nearly every woman you'll meet. We can't solve it all in a single blog post, but I'm on a mission to help you redefine the stories you inherit, and pave new pathways toward resilience and authenticity. When one of us learns the art of self-love, we all benefit.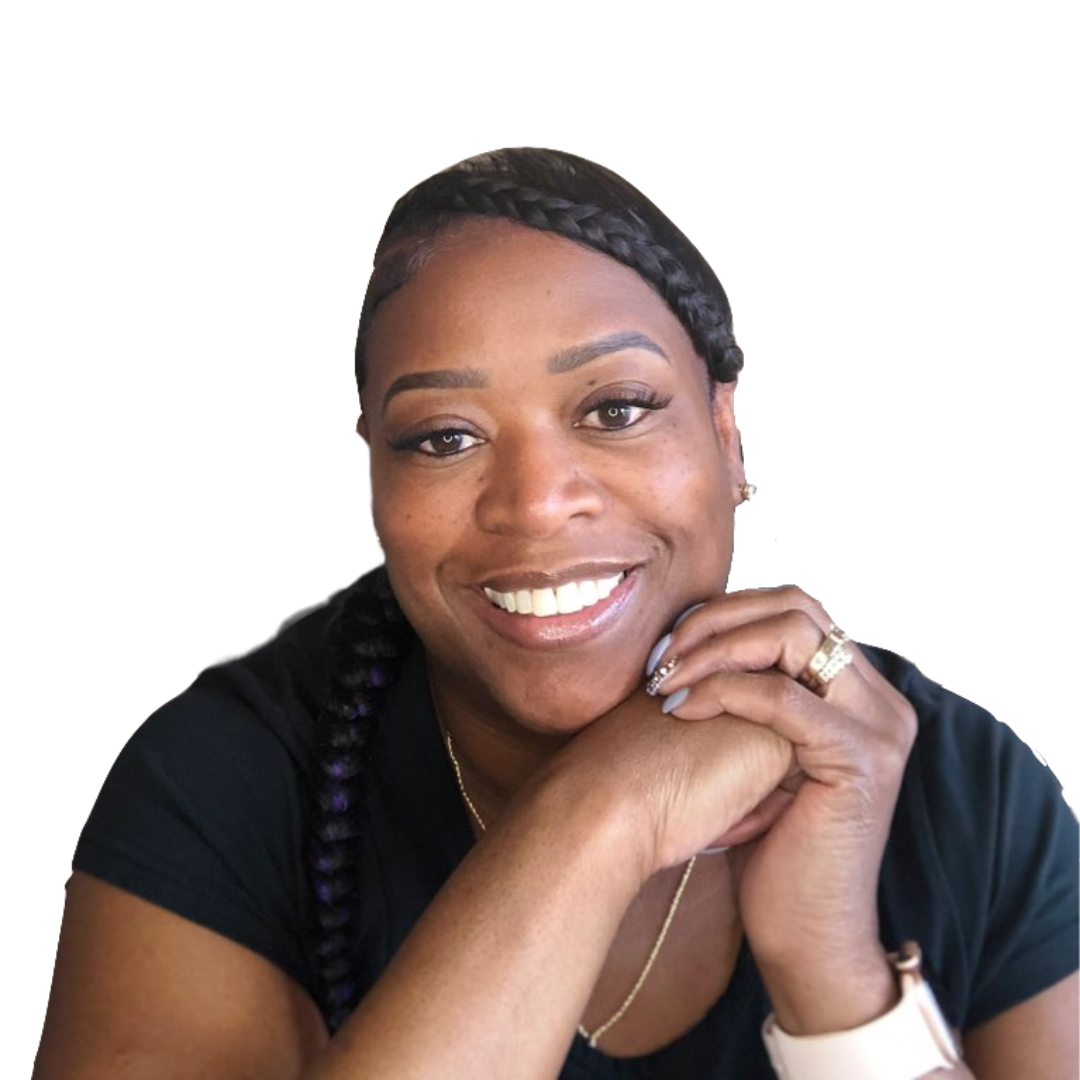 Written by Dr. Falisa Asberry
CEO, Coach, Trained Psychologist